Windows 7 End of Life: when does Windows 7 support end?
Windows 7 End of Life begins on January 14, 2020. Up until that date, Windows 7 is in an 'extended support' phase.
As with all operating systems, after a while it doesn't make sense, both from a financial point of view and in terms of time and effort, to keep old software patched and updated, especially when there are newer versions of the software out there.
Microsoft actually ended mainstream support for Windows 7 on January 13, 2015, which meant new features stopped being added, and warranty claims were no longer valid.
However, during the extended support phase, which Windows 7 entered after the end of its mainstream support, the operating system has still been patched and updated to make sure security issues and bugs are fixed.
When Windows 7 enters its End of Life phase, this support will end as well.
With the Windows 7 End of Life date now rapidly approaching, Microsoft is keen to make sure people know that support for the operating system is ending, and wants to encourage people to move from the operating system.
So, the company is releasing an update to Windows 7 – KB4493132 – which will display notifications reminding Windows 7 users to upgrade to Windows 10 before the End of Life date. This update is optional, but anyone with automatic updates turned on will receive it.
Microsoft also promises that the notification won't be too obtrusive, and you can prevent it from appearing again, but it shows how seriously Microsoft is about getting people to stop using Windows 7.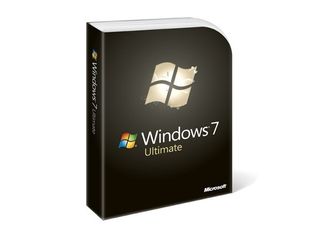 Windows 7 End of Life: what happens next?
When Windows 7 reaches its EoL phase on January 14, 2020, Microsoft will stop releasing updates and patches for the operating system. It's likely that it also won't offer help and support if you encounter any problems.
However, that doesn't mean Windows 7 will stop working on January 14 2020 – you'll still be able to use Windows 7 for as long as you want. So the good news is that you're not going to wake up on January 15 to find your Windows 7 PC no longer boots up.
But just because you can continue to use Windows 7 in its EoL status, it doesn't mean you should.
The biggest issue with continuing to use Windows 7 is that it won't be patched for any new viruses or security problems once it enters End of Life, and this leaves you extremely vulnerable to any emerging threats.
What's more, if a large number of people continue to use Windows 7 after the End of Life date, that could actually be a big incentive for malicious users to target viruses and other nasties at Windows 7.
So, while Windows 7 will continue to work after January 14 2020, you should start planning to upgrade to Windows 10, or an alternative operating system, as soon as possible.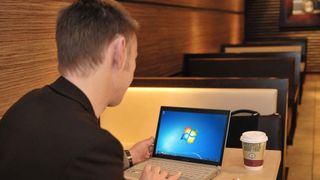 Windows 7 EoL: what should you do?
So, if you still use Windows 7, what should you do? There are a number of things we'd recommend you do in preparation for Windows 7 End of Life, and the first is to consider upgrading to a newer operating system.
While you have a number of choices when moving operating systems, for many people, the obvious and simplest option is to upgrade to Windows 10.
Windows 7: upgrading to Windows 10
Upgrading from Windows 7 to Windows 10 has a number of benefits. For a start, because both operating systems are made by Microsoft the upgrade process is relatively easy, and in many cases you can keep your files on your PC.
This means you'll experience the minimum of disruption when upgrading to Windows 10. Most programs you use will have been updated to work on Windows 10 as well, and the layout and interface are similar to Windows 7, so you shouldn't find it too hard to adjust.
If you want to upgrade to Windows 10, then you can buy a copy, download the installation file and run it to start the process.
To find out more about the options available to you call 0191 4270857, send us a message, or visit our Facebook Page